---
- The St. Boniface Site in 1944 -
---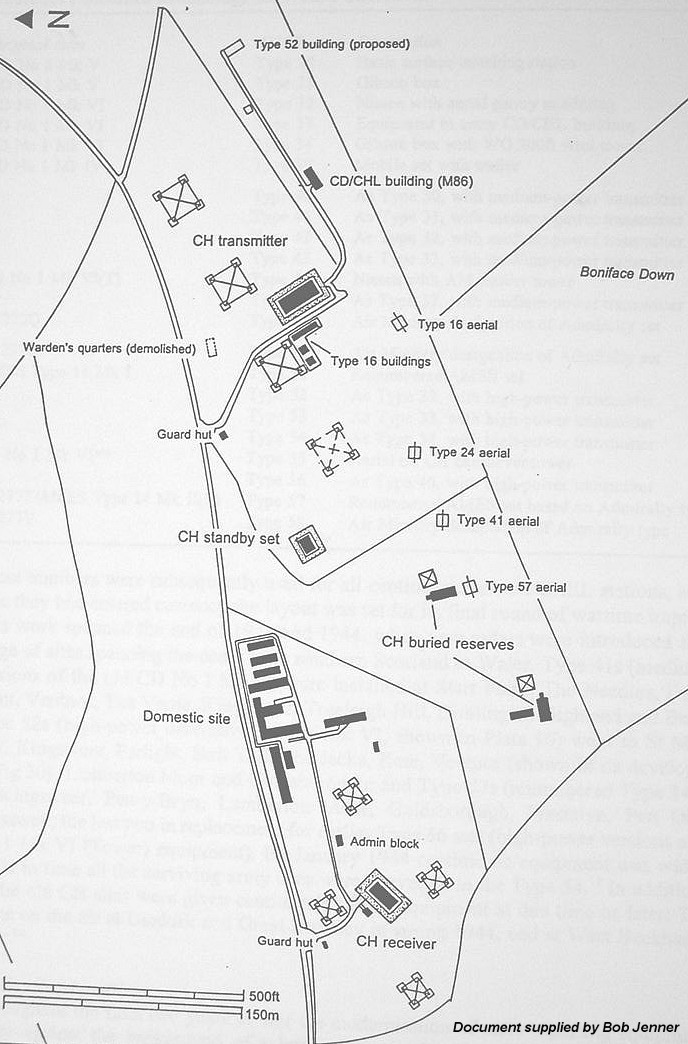 The types of radar indicated are :-
Type 52...10cm Dish on cabin mounted on a gantry for coastal watching.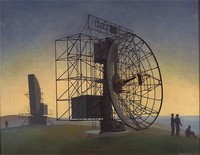 Type 16...'Long range' 50cm with large parabolic reflector on a rotating cabin used for GCI as shown to the right and in the background stands a Type 24...10cm 'Long range' height finder similar to Type 13 for use in conjunction with the Type 16.
Type 41...10cm parabolic dish on rotating cabin for coastal watching.
Type 57... a self contained trailer mounted mobile rotating radar with a horizontal cheese aerial.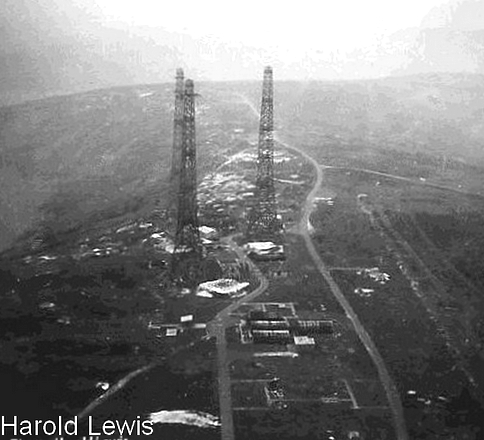 The above plan is also interesting in that it reveals the location of the wartime male domestic quarters, these being mostly Nissen huts as shown in this excellent and probably unique 1950 'Box Brownie' photograph taken and provided by Harold Lewis. He has also provided pictures of the wartime female domestic site in his own page
Thanks Bob & Harold for these invaluable contributions.
Top of Page
Take leave...

Text © 2006 D.C.Adams

Photograph© 2006&nbspHarold Lewis

Rev200309